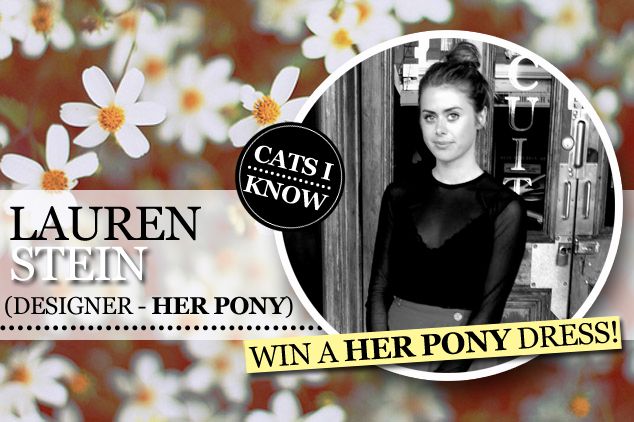 I've talked up my love of Melbourne boutique label 'Her Pony' before, so I am sure you guys can understand how excited I am to have teamed up with the designer Lauren to bring you a pretty awesome giveaway. It's to celebrate the release of the brand new summer collection, full of feminine lace, sweet-as-pie frocks, hyper tie-dye and all of the dreaminess you can come to expect of the label. Want some proof? Here are some of my favourite looks from the new range: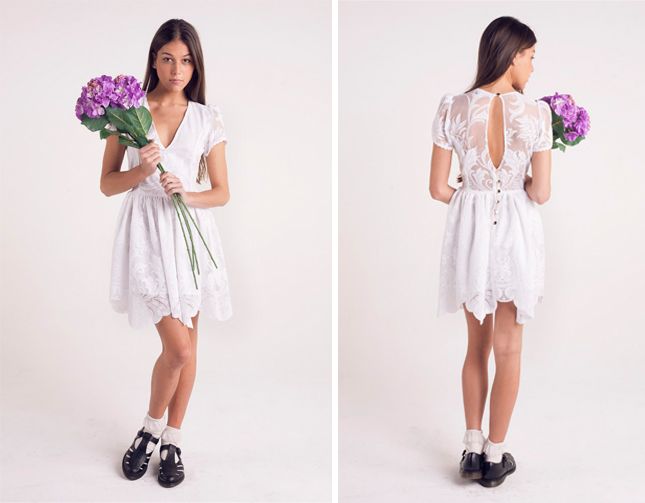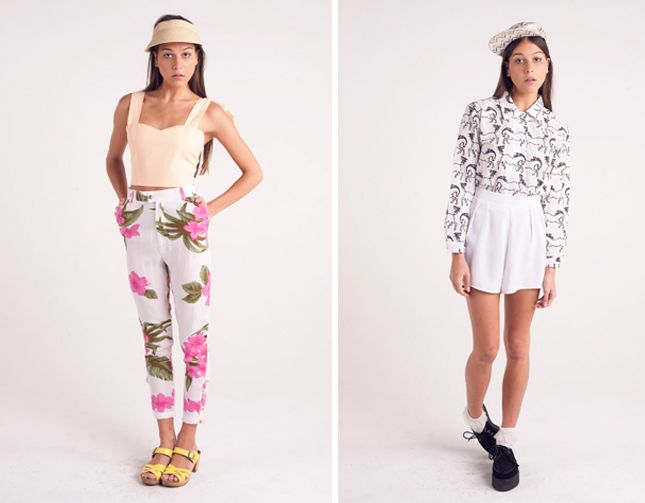 Dreamy right? Before we get onto the giveaway though, I caught up with Lauren while she was in transit from Bali to Melbourne to bring you the next installment of 'Cats I Know'. Lauren is one of those effortlessly chic girls (you know the ones you pass on the street and do a double take because they just radiate that something special) – and her label is an extension of her own personality and style. I asked her to "finish the sentence" and this is what she came back to me with…

My name is … Lauren … and I am a … Melbourne born, sewing obsessed, clothing addict / hoarder.
My label is called "Her Pony" because … like most little girls I dreamt of having my own pony… I don't have one yet but maybe one day!
I started it because … of a chance meeting. I showcased a couple of garments for fun in a charity fashion show one night and was approached by a buyer! At this point I had only been making clothes for my friends and myself so it was a very exciting moment.
Her Pony is all about … creating beautiful limited edition and bespoke garments that are unique and feminine.
When I was a child I used to dream about … becoming an equestrian show jumper … because … I loved the preppy riding uniform.
My dream day would involve … sleeping in, shopping and sunshine!
The most important thing in a girl's wardrobe is … the perfect pair of heels and a little white dress.
My favorite piece in this season's collection is … the Mila Hawaii print pants … because … I love anything high waisted and the print is amazing!
When I'm not busy designing up a storm, you can find me … chilling in Bali, or out and about in Melbourne hunting vintage fabrics and treasures.
My favourite place in Melbourne is … Madame Brussels in the summertime for a jug of Pimms!
And now, the most exciting part! Lauren is kindly offering a Style Paws reader their very own lemon yellow 'Flora' dress (as above). Available in sizes 6 – 14, this delightful little number is the perfect summer frock and part of the brand new 'Her Pony' collection.
HOW TO ENTER:
1. Like the Her Pony Facebook page here
(Psst.. you may want to like the Style Paws one too!)
2. Comment here with your name, e-mail address and tell me where or to what occasion would you want to rock your new Her Pony dress?
The giveaway closes on Wednesday 21st of November. Good luck! x
Coming soon I will be posting a photoshoot showing you how I like to wear my favourite pieces from the collection so stay tuned! You can shop 'Her Pony' and find a full list of stockists here.