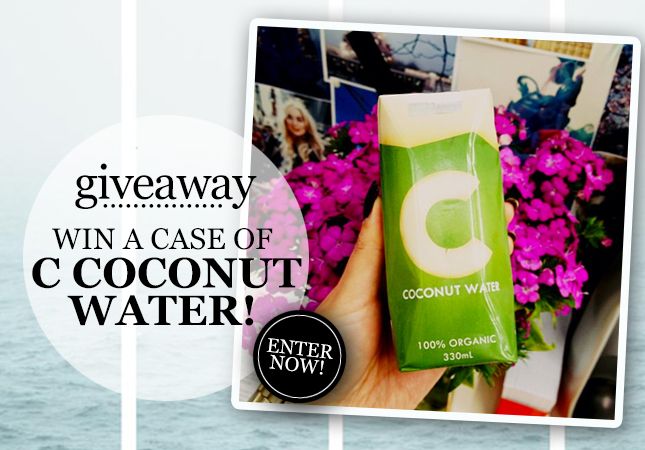 I'm actually not kidding when I say this is my favourite blog giveaway to date. With this incredibly long endless summer we seem to be having this year, C Coconut Water has been my go-to drink pretty much daily. (In fact, as I sit here typing, I am sipping away merrily). There are a lot of coconut waters on the market, but this one is easily my fave – it's not artificially sweetened, it has no added sugar and it's carbon neutral certified. It also just tastes healthy, which I love.
So imagine how exciting it would be to have a case sitting in your fridge right now that you can just access whenever you feel like it? I know.
Thanks to the lovely team at C Coconut Water, this dream is about to come true for one of you who will receive a case of C Coconut Water delivered straight to your doorstep (maybe even your fridge, if you ask the delivery guy nicely).
To enter, just leave a comment below answering the age old question:
If you were stranded on a desert island, what three items would you take with you?
Be sure to leave a contact e-mail address. Giveaway closes at 5pm on the 5th April and is open to Australian residents only. Good luck! x