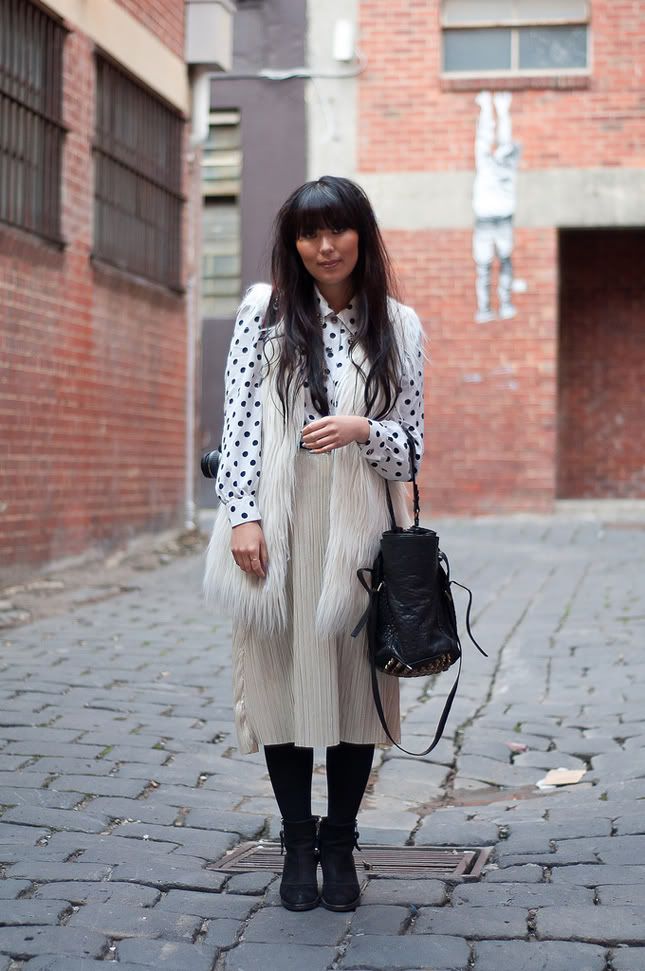 {Not my chicest, but it was freezing. Vintage blouse, eBay vest, Topshop skirt & boots, Alexander Wang bag}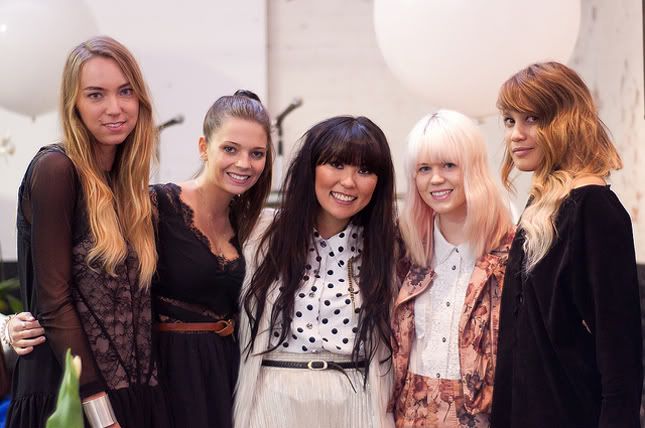 {Emma, Steph, Trish, Chow and Claire}
{Trish – who's amazing photos I have hijacked for the majority of this post}
Thanks to the wonderful Phoebe at Lady Melbourne, I was invited to Nuffnang's Fashionopolis, an event which brought together 150 local fashion bloggers to network and hear from a variety of key speakers, who discussed the changing landscape of fashion and digital media.
It was so enjoyable to catch up with a few of my favourite blogging friends and also finally get to meet some girls who I have known for years online, but never had the opportunity to actually meet until now. I also had no idea that there were so many fashion bloggers in Melbourne, it really is booming at the moment. As with all blogger-related events, there were plenty of cameras, photo moments and deliciously eye-pleasing treats.
Topics discussed throughout the day ranged from being your own brand, simple marketing tips and tricks, monetizing your blog and the relationship bloggers can have with brands and PR agencies. If anything, the discussions were insightful and interesting for both bloggers just starting out, to the more established ones.
Thank you Nuffnang for a great day and interstate girlies – please come back to visit soon!