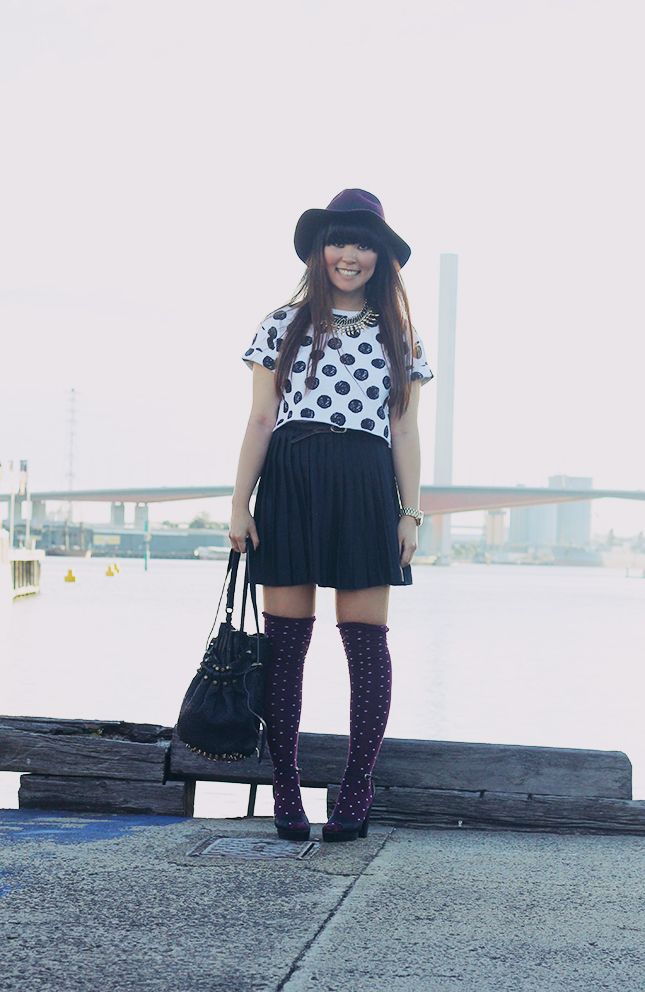 Last LMFF outfit post – been pretty slow on posting these sorry. A rather girly outfit – with one of my favourite colour palettes for winter, black and berry.
I bought this t-shirt in the hopes of finding the perfect pair of denim dungarees or a leather pinafore to wear it with. If you know of any, definitely shout out cos I have been searching high and low. There is just something so fun about dressing like you're still five years old. I even have the same hair cut.
Have you entered my C Coconut Water giveaway yet? Get in quick!
Photos by Helena Michalak.