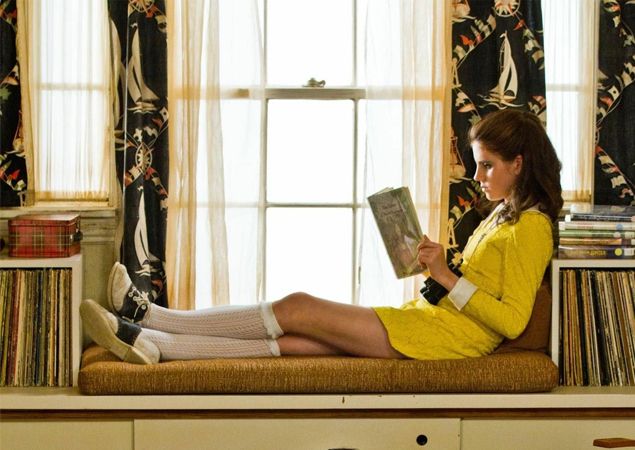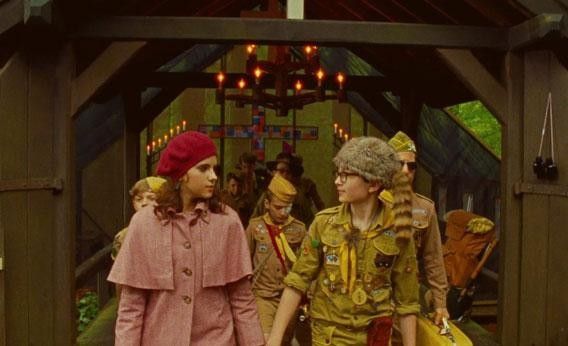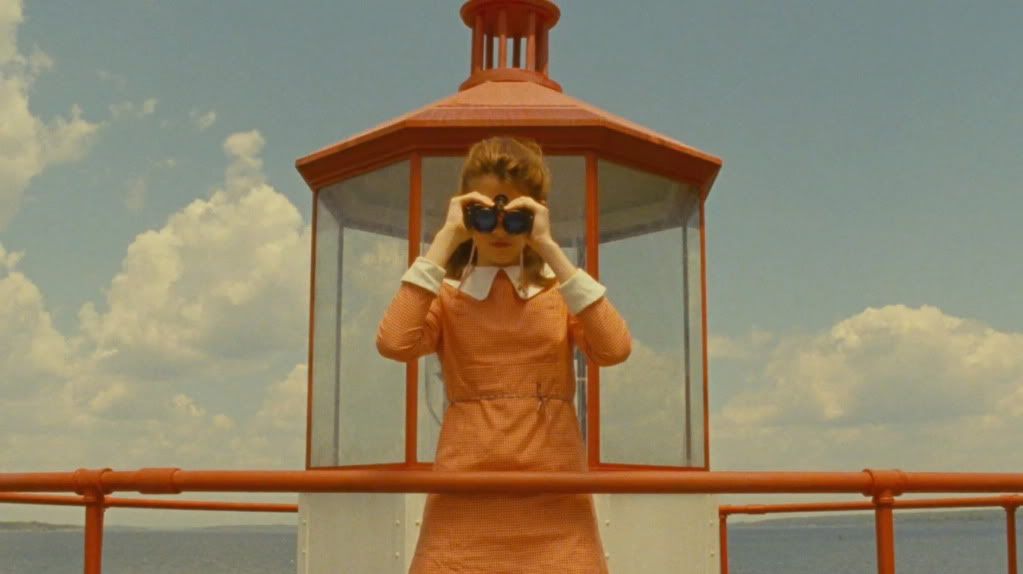 {Images from 'Moonrise Kingdom' via Google Image}
"This is Suzy Bishop. She likes stories with magical powers in them. From time to time, she goes berserk."
I never thought I'd be doing a "Style Crush" post on a fictional 12-year-old girl, but I guess that was before "Moonrise Kingdom" entered my life and with it, the charming Suzy Bishop who inhabits a whimsical world of dreams, fantasy and young love – all set to a highly stylised 1960s backdrop that could only be conjured up by the imagination of Wes Anderson.
Awkwardly adorable, Suzy's penchant for terrible blue eyeshadow, Francoise Hardy records, short skirts and knee high socks is more than charming, as are the two possessions she is never seen without; her binoculars and her kitten.
I've never coveted the wardrobe of a 12-year-old so much before. All those gorgeous shades of tangerine and lemon, perfect A-line frocks, oversized peter pan collars and cuffs – it's a vintage heaven. It's also one of my new favourite films – it reminded me of what it would be like to watch a children's story book in motion – and it's absolutely guaranteed to steal your heart away.